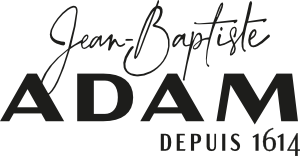 Jean-Baptiste Adam
 18/04/23
On the occasion of the 4th edition of the Salon Copains Comme Bouchons, we will have the pleasure of welcoming to the estate:
- Les p'tits brins de Floriane de Sigolsheim : bell, crown, comb, arch... Floriane specializes in the creation of dried flower objects.
- La Savonnerie de la Cigogne de Sélestat : natural and eco-responsible Aleppo soaps. Remzi Murat, the founder, partnered with Aleppo master soap makers who had taken refuge in Turkey in Gaziantep. The soap factory is thus part of a solidarity approach.
- Céramiques & Bijoux K-shoo d'Hindisheim : Catherine Mathon is an artist/creator of art objects and ceramic jewelry. She uses the Raku technique closely linked to Zen philosophy to create unique pieces.
- Le peintre Laurent Bessot : originally from Epfig, Laurent Bessot is an extraordinary designer. What distinguishes it from others? It expresses itself with red wine and beer!  A fine gourmet, he likes to paint the world of Alsatian gastronomy and viticulture, always with a touch of humor!
e you on April 29th and 30th
Free entrance
Domaine Jean-Baptiste Adam - 5 rue de l'Aigle in Ammerschwihr