Oenotourismus
Come to live an authentic experience, one moment of sharing and conviviality, an opportunity rare to awaken your senses, at the heart of the valley of Kaysersberg, in Alsace...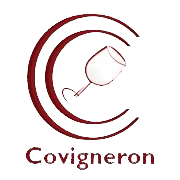 Ideal for oneself or to offer, it is to buy the wine directly to the producer, by discovering the various stages of its production as well as the life of the Domain ! It is also the opportunity to participate in various initiations (tasting, oenology ...), discover a region and its local products. In the end it is taking possession of your own production in the form of personalized wine bottles labeled with your name and to receive your CoWineGrower diploma.
Share our passion by becoming CoWineGrower

Organized in partnership with the tourist office, this stay, in the heart of the Alsatian vineyard, is an invitation to discover the wine terroirs, the culture of the vineyard and the Grands Crus d'Alsace!
At the domain, we invite you to discover the influence of biodynamic work on the Grand Cru Kaefferkopf ...
"Without life in the soil, there can be no terroir effect"!
Get started point per point to the biodynamic in viticulture and appreciate in the expression on the Grand Cru Kaefferkopf through a comparative tasting ...