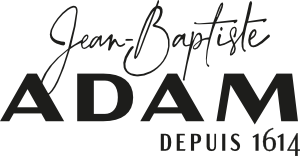 Jean-Baptiste Adam
 21/04/23
In addition to our local creators and artists, you will also find something to eat and buy delicious local products:
- La Fromagerie Haxaire de Lapoutroie : in 90 years of existence, the family cheese factory has become the largest in the Welche region. Half of the milk is organic and travels no more than 15 km to be delivered. You will find the traditional farmhouse munster cheese as well as cheese platters on sale on Saturday 29th during our event.
- Le Fournil du K d'Ammerschwihr : the bakery recently featured in the show "la Meilleure Boulangerie de France" on M6 will be present at the Copains Comme Bouchons show and will offer you sweet and savoury snacks.
- Polynesian Tiki Food Truck: immediate boarding for French Polynesia! The Tikki Food Truck will be present on Saturday 29th, the opportunity to make your taste buds vibrate with Polynesian flavors.
- The Firemen of Ammerschwihr : Saturday evening and Sunday noon, the Firemen of Ammerschwihr will propose you flambéed pies.
See you on April 29th and 30th
Free entrance
Domaine Jean-Baptiste Adam - 5 rue de l'Aigle in Ammerschwihr
Trans