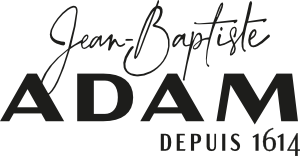 Jean-Baptiste Adam
 8/04/22
At Jean-Baptiste Adam, we value French know-how and craftsmanship. That's why we chose an egg from Beaune. This ovoid vat was installed in honor of the 16th generation and in order to renew the family tradition of giving a child or grandchild a container that will remain in our cellars forever.
With its modern shape, this vat, elaborated according to the golden number, gives birth to pure, noble, racy and elegant wines, reflections of their terroirs of origin.
Used throughout the vinification of wines, it allows the wines to be better nourished throughout the maturation process. Thanks to its shape without angles, it allows the natural resuspension of the lees and the creation of a vortex that will promote a permanent circulation of elements.